NEWSBOARD OF THE PARISH OF FAUGHART
Tel. 042 9334410
Our Priests:  Fr. Vinod Kurian.  Fr. Bernard Hughes
www.faughartparish.ie              Email: info@faughartparish.ie
Weekly collection towards running and upkeep of the Parish was:
Castletown             €302.75 Kilcurry           €461.00
Brid-a-Chrin           €238.50 Faughart        €237.49
Non envelope collection €575.00    Fatima Graveyard €428.83 Fatima Candelabra €63.50
We Pray for the happy repose of Leo Gartlan and Iris Sullivan, may they rest in peace.
Welcome into our Christian Community Niilo Rian Gerard Laakkonen who was baptised last weekend.
Congratulations to Laura Brennan and Killian Rushe who were married this weekend.
Parish Pastoral Council meeting Monday in the Parochial house at 7.30pm.
Parish Breakfast Morning takes place on Sunday 30th June in Kilcurry Resource Centre, all welcome.
Camino Walk    Fr. Vinod began his walk last Tuesday and will continue until next Thursday.  If you have sponsorship cards or private donations please bring to the Parochial House or Church Sacristies within the next 2 weeks.  Envelopes for private donations available in the Church sacristies. All money donated will go towards Parish funds and the painting of Holy Rosary, Brid –A-Church.  Many thanks – Fr. Bernard.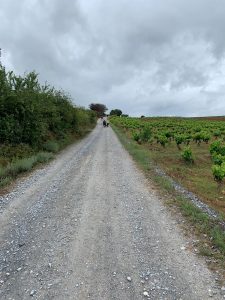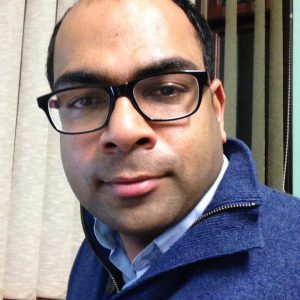 Exams: On this day the coming of the Holy Spirit, we ask the Holy Spirit to be with our young people as they prepare for and take exams, to guide and to enlighten them.
Second Mass for Comfort and Healing for everybody but especially for those who have lost loved ones by suicide, is at St. Joseph's church, Castletown on June 21st at 6pm.  
Blessing of Graves all at 7.30pm
Urnaí – Thursday 13th June Kane – Tuesday 18th June        Kilcurry – Sunday 23rd June
Brid-a-Crinn – Sunday 30th June            Faughart – Friday 5th July.  Please bring your Holy Water.
Social Dancing in Kilcurry Resource Centre on Saturday 8th June.  Dancing 9pm to 12am.  Music by Curtis Magee.  Supper will be served. All welcome.
Faughart Social Group  on Monday 10th June Yoga with Sheila at 7.30pm.  Monday 17th June Health and well-being with Rose Lavery at 7.30pm
Absolute Beginners Writing Classes (for Adults, all ages) Spaces are limited so to book a place please call 087 6576996.  Get started turning your creative ideas into articles, features and stories.  Learn how to create, edit and sell your written work. If you want to be published in national magazines or newspapers, finally write your life story or book that is inside of you, this workshop will get you inspired and started.  Class Saturday 15th June from 11am.
Scoil Beag Creche, Kilcurry   is looking for a temporary cook to cover sick leave.  Hours of work are 8am to 1pm. If interested in the position, or to find out more information, call Catherine or Nicola on 042 9329862.
St. Vincent De Paul  We all find ourselves in times of need throughout our lives.  If you or your family are in that situation today why not contact St. Vincent de Paul Society on 087 2520382
Lourdes Committee Meeting in Parochial House on Tuesday night at 8pm.
Patrician Meeting on Tuesday 11th June at the rugby Club.  Topic for discussion – what our Community needs.
Faughart Bereavement Support on a one to one basis, confidentiality assured.  Thursday mornings 10.30am to 12.30pm. Armagh Diocesan Pastoral Centre, Dundalk.  042 9336393
Roche Emmets Lotto Draw results 31st May.  Jackpot was €6,700.  No winner
Numbers drawn 6: 8: 16: 27  Five people win €20 each.
Dessie Call c/o B. Grant:  J. Murphy c/o Mark Murphy. S. Allen c/o Simon Allen.
Alderson c/o Kevin Callan.   Next draw 7th June.  Jackpot €6,800
Dundalk Parents & Friends of the Intellectually Disabled Church Gate collection Saturday 14th and Sunday 16th June.
Faughart Parish Confirmation and Holy Communion DVD`s now available.  0874125743
Irish Cancer Society  Church gate collection Saturday 22nd and Sunday 23rd June.
Masses during the Week
KILCURRY

Sunday

11.00am

Fergal, Francis & Frank Haughey.  John & Susan Quinn & DFM

Next Saturday

10.30 am

Tommy & Nellie Duffy

Next Sunday

11.00 am

Nuala (Nano) Goss (A) Brian Conlon.  Tom Rice

Mary Reilly.  Lily Gartlan. Francis Kirk.

Jack & Bessie O`Leary-Billingham

BRID-A-CRINN

Sunday

10.00 am

Vera |Maguire

Friday

7.30pm

Michael McKeown & DFM (Rathduff)  Joseph Green (BR)

Tommy Flood (A)

Next Sunday

10.00 am

Jack Treanor & DFM.  Stephen, Geraldine & Samantha Lynch

CASTLETOWN

Saturday

6 pm

Stephen Monaghan.  Patrick Crilly

Sunday

12 Noon

William & Bridget Keenan

Monday

7.00 pm

Peader Callan (A)  Dessie McElligott

Tuesday

10.00 am

Holy Souls

Wednesday

10.00 am

Mary, Dolly & William Coleman.

Thursday

10.00 am

Friday

10.00 am

Next Saturday

6 pm

Bridie Boyle.  Matty McEvoy (B.R)

Next Sunday

12 Noon

Georgie Savage (A)

FAUGHART

Saturday

7.30 pm

Eileen & Martin Molloy

Next Saturday

7.30 pm

Pat Eaton
.