NEWSBOARD OF THE PARISH OF FAUGHART   
Tel. 9334410 and 9333235
OUR PRIESTS: Fr. Vinod Kurian  Fr.Bernard Hughes
Weekly Envelopes: – Your contribution last week towards the upkeep of our Parish:-   Kilcurry: €307.00 Brid-a-Chrin €323.30 Castletown:     €309.24 Faughart: €306.00 Non-Envelope Collection: €420.00
WELCOME into our Christian community  Summer-Rose McDermott and Hannah Tara McGahon who were baptised last weekend.
CAMINO WALK:  Fr Vinod has completed his Camino Walk and we say "well done  – the feet held out" Please return Sponsorship cards and Private donations during this week to the Parochial House or to Church Sacristies.  All money collected will go towards the painting of the Holy Rosary Church, Brid-a-Chrin.
PARISH BREAKFAST  – Parish Breakfast Morning takes place on Sunday, 30th June, 2019 in Kilcurry Resource Centre.  All welcome.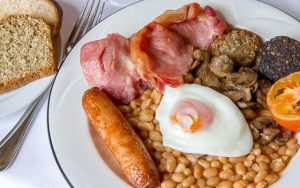 ANNUAL PILGRIMAGE TO FAUGHART SHRINE will take place on Sunday, 7th July at 3.00 p.m. with procession around the stream, mass, anointing of the sick and Blessing with relic.  Fr Malachy Conlon will be celebrating the mass.
LMFM MASS  – Recording of the mass in St Joseph's on Saturday, 13th July at 6.00 p.m. and will be broadcast on Sunday morning at 9.00 a.m on LMFM Radio.
BLESSING OF THE GRAVES
Kane Tuesday, 18th June 7.30 p.m.
Kilcurry Sunday, 23rd June 7.30 p.m.
Brid-a-Chrin Sunday, 30th June 7.30 p.m.
Faughart Friday, 5th July 7.30 p.m.
PLEASE BRING YOUR HOLY WATER
EXAMS:  We keep in our prayers our young people who are preparing and taking exams this week.  May the Lord bless them and inspire them in their work.
FAUGHART SOCIAL GROUP  – Are having Health and Well-being with Rose Lavery at 7.30 p.m. on Monday, 17th June, 2019.
SOCIAL DANCING in the Resource Centre on Saturday, 22nd June.  Music by Liam Mannering.  Dancing from 9.00 p.m. to 12.00 a.m.  Supper will be served. All welcome.
CHURCH GATE COLLECTION  – Dundalk Parents and Friends of the Intellectually Disabled on Saturday 15th and Sunday 16th June.
FUND RAISING COMMITTEE MEETING  – Wednesday at 8.00 p.m. in the Parochial House
Father's Day Prayer
Lord Jesus, our brother, we praise you for saving us;  Teach us to love you and your Father by keeping your commandments;  Bless all fathers, and deepen their
love for their wives and families;  By their work, example and prayer, may they lead their children to follow you;   Lord Jesus hear our prayer as we offer you glory, for ever and ever. Amen.
SCOIL BEAG CRECHE, KILCURRY  –  is looking to recruit a temporary cook to cover sick leave.  Hours of work are 8.00 a.m. to 1.00 p.m. If you are interested in the position, or to find out more information, please call Catherine or Nicola on 042 9329862.
ROCHE EMMETS GFC  – Lotto  – No winner of Friday night's lotto jackpot, 7th June  of €6,800. Numbers drawn were:  2 – 16 – 24 – 32. Five people won €20 each. Sean and Maura Murphy c/o Sean Murphy;  Carthy Family c/o Josh Martin; Patrick Begley c/o Malachy Quigley; Raymond Cassidy c/o Simon Allen;  Barry Begley c/o Michael Quigley Thank you all for supporting our lotto. Next Draw dated 14th June.  Jackpot €6,900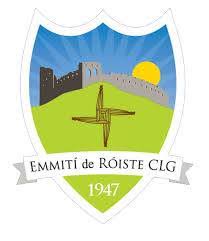 MASSES DURING THE WEEK
KILCURRY

Sunday

11:00 a.m

Nuala (Nano) Goss;  Brian Conlon; Tom Rice;  Mary Reilly; Lily Gartlan;  Francie Kirk; Jack and Bessie O'Leary-Billingham

Monday

Thursday

Next Saturday

10.30 a.m

Next Sunday

11.00 a.m.

John and Julia McShane;  Denis and Molly Doyle; Bridie Stewart (Month's Mind);  Hughie and Seamus Reilly; John and Teresa Rafferty and Deceased Family Members

BRID-A-CHRIN

Sunday

10.00 a.m.

Jack Treanor and Deceased Family Members Stephen, Geraldine and Samantha Lynch

Friday

7.30 p.m.

Packie Thornton;  Seamus McGraine (Month's Mind)

Next Sunday

10.00 a.m.

Cecelia Halpenny

CASTLETOWN

Saturday

6.00 p.m.

Eugene Grant;  Bridie Boyle; Matty McEvoy (Birthday Remembrance);  David Noone (Month's Mind); Barry McElroy

Sunday

12 noon

Georgie Savage

Monday

7.00 p.m.

Tuesday

10.00 a.m.

Peter and Katie Donnelly and Daughters Ann and Briege (late of Tateetra)

Wednesday

10.00 a.m.

Thursday

10.00 a.m.

Friday

10.00 a.m.

Next Saturday

6.00 p.m.

Next Sunday

12 noon

Frank McCourt;  Kathleen Gaffey

FAUGHART

Saturday

 7.30 p.m.

Pat Eaton

Next Saturday

 7.30 p.m.
LETS GO WALKING  – ROCHE:   8 week walking group, starting Tuesday, 25th June from 7.30  – 8.30 p.m. in Roche Emmets pitch.  Adults of all ages and abilities welcome.  Let's come together and walk.